Shanika Johnson, M.S, LCMHC
Shanika Johnson is the CEO of Innovative Lifestyle Network. She is also a licensed clinical mental health therapist specializing in providing therapeutic services for adults, families and couples. She works with a broad spectrum of clients and feels privileged to serve and treat all individuals regardless of socioeconomic status and background. Innovative Lifestyle Network strongly believes in embracing their clients' inner strengths to promote growth and positive healing. We provide a safe, nurturing and non-judgmental environment for all clients. Therapy sessions are tailored to meet your personal needs and to collaborate with you in identifying and maximizing your strengths in an effort to explore the most effective approaches to overcoming your struggles. During this journey, you will explore past events, present realities and future possibilities.
---
Timberlee Young, MSW, LCSWA
Timberlee Young is a licensed clinical social work associate in North Carolina and a Licensed Master Social Worker in the state of South Carolina and Georgia. She received her master's degree in Social Work from Western Carolina University and her bachelor's degree in Social work from the University of Georgia. Areas of expertise include: anxiety, depression, attention deficit hyperactivity disorder (ADHD), oppositional defiant disorder (ODD), domestic violence, teen violence and sexual assault. She believes that the client and therapist relationship is the foundation and a critical component of the therapeutic process. She strives to provide a safe space for individuals to discuss their concerns in nonjudgmental, supportive and culturally sensitive environment.
---
Cierra Grice, MSW, LCSWA
Cierra Grice is a licensed clinical therapist associate that received her bachelor's degree in Sociology from North Carolina Agricultural and Technical State University. She later graduated with her Master of Social Work degree from North Carolina Central University. She has a history of treating clients with depression, anxiety, grief and loss, post-traumatic stress disorder, and low self-esteem. Cierra strives to help adult clients find their confidence, peace, and overallhappiness. Cierra has helped many adults find healthy ways to target daily stressors, develop boundaries, and embrace their authentic selves. Cierra believes in forming a therapeutic relationship in the beginning stages of therapy. A few treatment modalities that she utilizes include but are not limited to DBT, CBT, client centered-therapy, and solution-focused therapy. Cierra believes in operating from a strengths-based approach. This approach allows for clients tosee themselves at their best while she assists them with seeing their own value. Cierra's primary purpose is to provide all clients a safe space to communicate thoughts and feelings openly in a nonjudgmental setting. If you are looking to grow into the best version of yourself, book with Cierra today.

---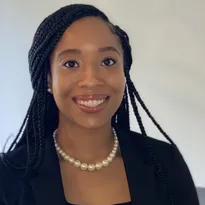 Alexis Surratt, MA, LCMHCA, LCAS-A, NCC
Alexis Surratt is a Licensed Clinical Mental Health Counseling Associate, Licensed Clinical Addiction Specialist Associate, and National Certified Counselor in the state of North Carolina. Areas of expertise include anxiety, adjustment disorders, anger management, attention-deficit hyperactivity disorder, depression, substance use disorders, low self-esteem, and life transitions. She has experience working with children, adolescents, and adults. She strives to tailor each session to the client's unique needs by providing a safe, nurturing, culturally sensitive, and non-judgemental environment. She believes in building a healthy therapeutic foundation with each client, which allows them to heal, grow and ultimately become the best version of themselves. While working with Alexis, each client will be encouraged to explore their past, present and ideal future.
---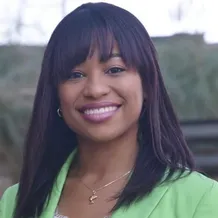 Shontanae Green, MS, APC, NCC
Shontanae Green is a licensed Associate Professional Counselor and a National Certified Counselor. She earned her bachelor of science in Psychology from Georgia State University and her master of science in clinical mental health counseling from Walden University in 2012 and 2019, respectively. Utilizing the person-centered therapeutic approach, Shontanae believes that clients have the innate ability to self-actualize and achieve positive growth and change. Thus, she serves as the facilitator of that change, providing guidance, empathy, and unconditional positive regard along the journey. Realizing that each client is different, with a unique worldview and idiomatic experiences, she personalizes therapy to meet those individual needs. Shontanae has worked in many therapeutic settings to include community, crisis, and residential and she has experience in treating clients for stress and anger management, anxiety, depression, personality disorders, and substance abuse. She enjoys working with adolescents, adults, couples, and families to help them achieve balance as well as mental and emotional well-being.
---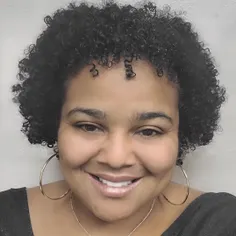 Joy Whitmore, MSW, LMSW
Joy Whitmore is a licensed therapist with 12 years of experience in the mental health field. She is certified in Trauma-Focused CBT and Grief/Loss. She has worked and treated individuals ranging from ages 5 to 65 years old with anxiety, depression, PTSD, substance abuse, domestic violence survivors, abandonment issues, low self-esteem and self-worth struggles. Joy strives to help clients find their confidence, peace, happiness, and understanding. She has helped families work through years of hardships and unfortunate circumstances and find healthy ways to interact with one another and develop boundaries that are safe and meaningful. She would like for all clients to be assured that they are in competent and capable hands. The treatment modalities that she utilizes are: CBT, client centered-therapy, solution focused therapy, compassion-focused therapy, play therapy, behavior therapy, and TF-CBT. The feedback from clients is that they see improvement in their interactions with others and they are happier and able to evolve with life and not against it. Joy's purpose is to provide a safe space for clients to get to know themselves with compassion and authentic insight.
---
Tanisha Mann, M.S, CMHC
Tanisha graduated with a B.S. in Psychology and Human Services from Clayton State University and received her M.S. in Clinical Mental Health Counseling from Walden University. She has several years of experience in many various areas within the behavioral and mental health realm. She has worked with the low-socioeconomic population and a wide range of different cultures to include kids, adolescents, and adults. She uses both Solution-Focused Therapy and Cognitive Behavioral Therapy in her approach. Tanisha understands that approaching counseling with an understanding of one's cultural background will help to shape the trajectory of positive coping mechanisms. She believes in integrating each individual's culture to counsel effectively.
---
Taylor McDowell, LAPC, CADC II
Taylor McDowell is a Licensed Associate Professional Counselor and Certified Alcohol and Drug Counselor-II. She is a two-time alumna of Valdosta State University, where she received both her Master's degree in Clinical Mental Health Counseling and her Bachelor's degree in Psychology. Areas of expertise include: substance use disorder, anxiety, depression, domestic violence, sexual assault, and anger management. She is a strong advocate for social justice and for normalizing therapy for people of color. Taylor believes that humans are social creatures, and that we must create healthy connections with ourselves, with others, and the world around us to achieve and sustain wellness. She deeply values the trust that her clients place in her and prides herself on providing a warm, open-minded place for clients to be authentically themselves.
---
Francine Bouyett, M.S, LAPC
Francine is a Licensed Associate Professional Counselor who received her Clinical Mental Health Counseling Degree from Troy University. She has been serving in the Mental Health & Substance Abuse field since 2014 and is proudly fluent in English and Spanish (Bilingual). Francine's primary focus includes working with teens and adults in the following areas of depression, anxiety, post-traumatic stress, substance abuse, anger management and personality disorders. She also has experience in the following therapeutic approaches: Cognitive Behavioral Therapy (CBT), Dialectic Behavioral Therapy (DBT), Radically Open-DBT (RO-DBT), Solution-Focused Therapy, Moral Recognition and Trauma-Informed Care. Francine believes in building trusting relationships that lead to empowerment and growth. She is passionate about normalizing mental health treatment across all genders, cultures and ages while improving accessibility to mental health services. In her free time, she enjoys hiking, traveling, playing with her three dogs, painting, finding a DIY project to start and spending time with loved ones.
---
RaSheeda McNeil, M.A, MFT,ABD
RaSheeda McNeil is an ABD in Community Care Counseling Traumatology. After she defends she will become Dr. McNeil, Traumatologist. She earned a double Masters Degree in Marriage Family Therapy and Business Management. She also holds a Bachelor's Degree in Psychology with a minor in Criminal Justice and Spanish. She is an American Marriage Ministries wedding officiant and ordained minister. She has several years of experience as a Victim Witness Advocate for domestic violence victims. RaSheeda's area of expertise include the following: Trauma Focused Therapy, Domestic Violence, Family, Pre-Marital, Anxiety, Depression, Oppositional Defiant Disorder (ODD), Anger Management, Self-Esteem, Grief, Psychosocial Rehabilitation. She also offers counseling from the Christian perspective upon request.
---
Ariel Wilson, MSW, LCSWA
Ariel Wilson is a Licensed Clinical Social Work Associate. She received her Master's Degree in Social Work from Arizona State University and her Bachelor's Degree in Psychology from Hampton University. Ariel's areas of expertise include the LGBTQ+ community, Anxiety, Depression, Bipolar Disorder, Borderline Personality Disorder, Marriage Counseling, Couple's Counseling, Stress, School Issues, Parenting, Trauma, PTSD. Ariel believes strongly in empowering her clients by supplying them with the individualized tools they need. Ariel creates a safe space for her clients by being nonjudgmental and supportive.

---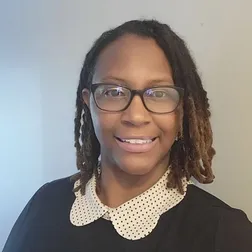 Thaia Wheatt, B.Ed, NCPI
Thaia Wheatt serves as the Parenting Coach and Instructor for our practice and treatment center. Thaia is a certified and licensed educator for grades Pk-12 in the states of Georgia, North Carolina, and New York. She received her bachelor's degree in Elementary Education from St. John's University. She also has endorsements in Teacher Leadership in the state of Georgia. She is also a Nationally Certified Parenting Instructor/Facilitator. Aside from her extensive background and training in education, and leadership, she also provides empowerment support for parents within the educational system. Areas of expertise and focus include but aren't limited to understanding child development, adverse childhood experiences and their effects on the child/family, healthy communication, positive discipline, and co-parenting. Thaia believes in fostering positive parent and child interactions to support the growth and development of the whole child/parent relationship.
---